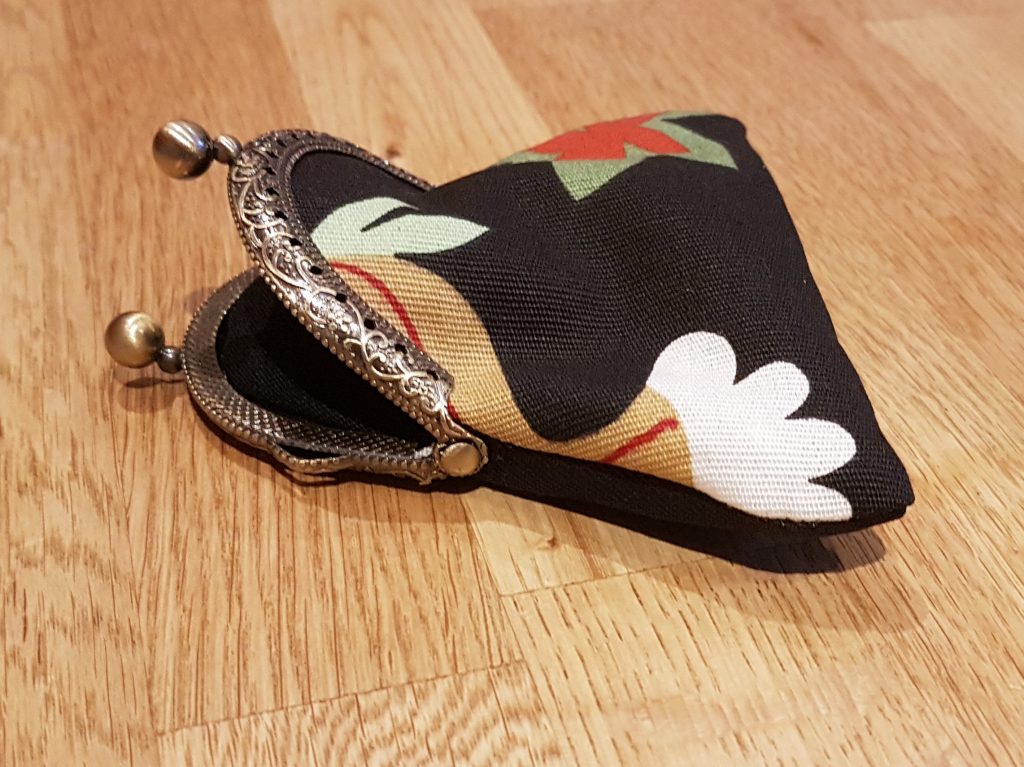 I just love these coin purses so much that I thought I would create these kits that make it easy for you to make one yourself. Contact the Art Jam Studio in Caversham to get one.
Once you have the bits and pieces, here's how you put it together. You can either sew by hand or with a machine, using a 1cm seam allowance.
First, sew the top of the purse.
Sew the sides of the purse.
Turn out the purse: you should now have something resembling your purse.
Put the frame in place – use a contrasting thread for some extra interest!
Attach the frame – use a contrasting or a matching thread as you wish. From the inside of the frame, insert your needle at an angle to keep the stitches under the frame on the inside.
The finished purse!
Note that you may have purchased a slightly different purse frame shape. This doesn't matter, the process of making is the same.